Delivering exceptional services to our valued clients
The flexible golf membership category lets you play golf your way. This affordable golf course membership is particularly popular with golfers who don't play enough golf to make a typical annual subscription to a golf club cost-effective.
Pay a discounted annual subscription to be a member at any one of our partner golf clubs. With the PlayMoreGolf membership, rather than paying for a discounted green fee, you will receive a number of points depending on your selected club. For example, if you select a £350 club, you will receive 100 points in total, 80 home points and 20 flexi points. Then, simply book your next round of golf through our app or online booking platform, pay with your points, and hit the course. These points will then be automatically deducted from your account. Generally, the time of day will dictate the number of points you pay to play. So, view our Club Map to discover your local clubs and how much it costs to play.
The PlayMoreGolf flexi points allow you to play at any of our partner clubs across the UK. Our flexi points can also be used to play at your home club, meaning you can use all 100 points* to play at your selected home club!
*Each club will differ. Make sure to check yours today!
Dedicated Marketing Support
We support all our partner clubs with advanced marketing strategies, driving both new and re-engaged leads. We use a mixture of media and platforms we generate and engage leads, using different touch points to turn those leads into new members at your club.
Efficient yield-managed point system
Our dedicated club support team will work with you to create an efficient matrix for your club, helping to drive rounds of golf to be played during your current quiet times. Also, help generate a high yielding category of membership.
Guaranteed contracted membership revenue
A flexible golf membership removes the risk of weather dependant green fee revenue. Also, it drives added on-spend revenue in the shop, bar and restaurant at your club. As you will be part of our wider network, you will also see additional revenue from away-players.
You will receive access to our CRM system. This will help you manage your prospects and members. Also included is automated referral and retention communications. Our system also controls all point deductions.
Along with a dedicated club support manager, who will be able to assist with any issues or queries you may have, you also have the option to use our skilled call centre team to help boost your membership sales.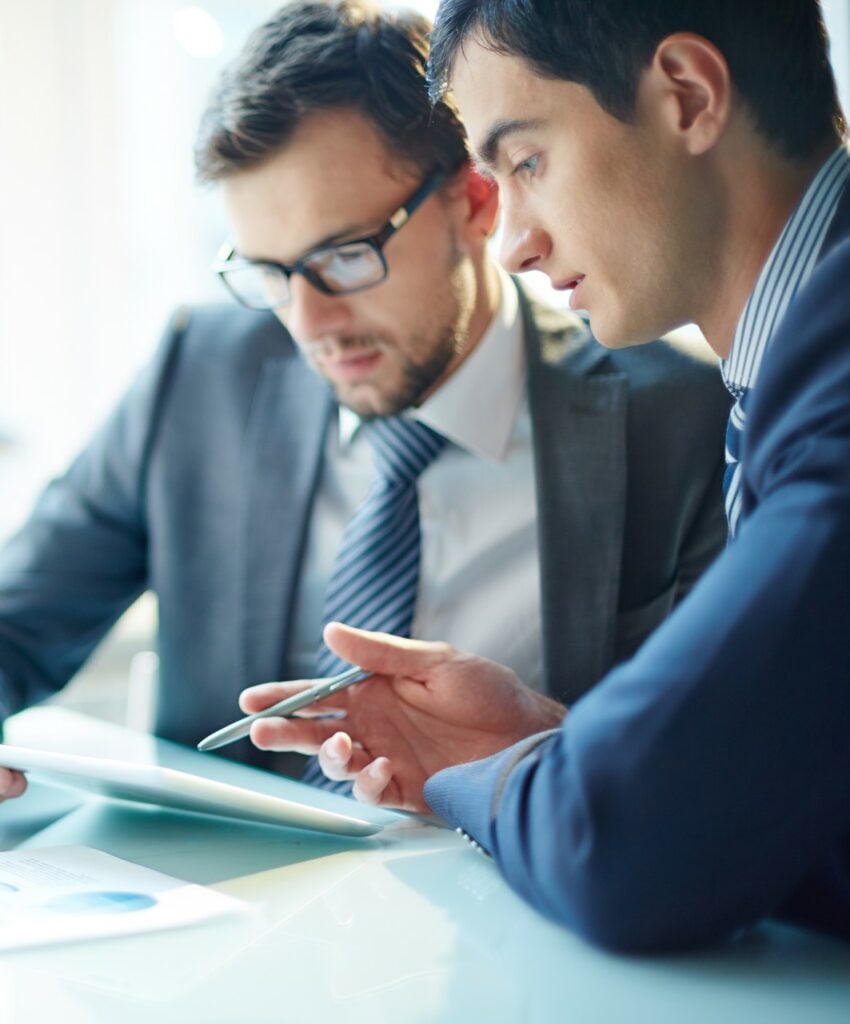 A flexible membership with PlayMoreGolf
The UK's most popular golf membership provider
Month-on-month PlayMoreGolf continue to grow, bringing on new partner clubs and welcoming both new and old golfers back to the game. We are trusted by golfers and golf clubs across the UK.
Curious about what people say about us & our services?
This is by far the most flexible golf membership you will ever need, covers a multitude of courses throughout the UK and for ease of booking, it's simply unbeatable.
MICHAEL
Celtic Manor
PlayMoreGolf is a great way to be a member of a golf club at a third of the full member cost! Home and away points enable golf to be played and maintain an official Handicap for entry into competitions. Have a look at the website to see which Golf Club could be your 'Home' course.
TIMOTHY
De Vere Wokefield
Excellent Service! Leslee Moger was extremely helpful & patient in explaining and signing us up to Play More Golf. Having already played George Washington a number of times I feel we have secured an excellent and valued deal through Leslee and Play More Golf. 5 Stars from us.
IAN
George Washington Hotel, Golf and Spa
Leslee at play more golf was super efficient and extremely friendly and helpful, talked us through the process and all the details with honesty and advice that best suited our needs. Would recommend both her and play more golf to anybody who wants a good value membership option.
TIM
Sweetwoods Park
Once you become a member, you have an online account that allows you to manage your entire golf membership, including booking rounds of golf, purchasing more points, inviting friends, and more! We also have an app that makes booking golf even easier! All points are managed online too, which means all you have to do is choose where and when you want to play — it's that simple. When you make a booking, the points are simply deducted from your account, meaning you always know exactly how many points you have left.
Want to see all the clubs that offer PlayMoreGolf as a membership category across the UK?
PlayMoreGolf is the first flexible golf membership linking individual golf clubs across the United Kingdom under one membership.
Subscribe to our newsletter and stay updated on the latest news and special offers!