Create a new revenue stream whilst reducing the risk of weather-dependent income with a flexible golf membership category. We understand that golf resorts are more process and target-driven. Whether you are a general manager or a membership sales executive, you all work towards achieving targets. Either in retail golf revenue, residential golf revenue, corporate golf revenue, or maintaining your existing membership base, time and resources are imperative. With no additional in-house resources required, PlayMoreGolf can help launch, manage and support your flexible membership category at your Resort.
Our knowledge and expertise allow us to provide a platform with the necessary resources in Marketing, Sales, and Customer Services to help generate and manage new members for your resort at no additional staffing cost.
The PlayMoreGolf Membership category does not replace your traditional membership; rather, it supports your revenue streams by reducing the risk of weather dependant revenue and introducing flexible membership fees all year round. Not only can flexible members join throughout the year and hold 12-month membership, but our members also spend on average £12 per person per round on food and beverage alone.
PlayMoreGolf can integrate with your current booking system, with the point-based scheme allowing you to make those quieter tee times more appealing, fully utilising your tee-sheet. As part of the PlayMoreGolf service, we work with you to determine how to best use the point matrix system, turning those empty tee times into attractive contracted revenue opportunities. Statistics show that the average flexible member's yield per round is 3 to 4 times higher than the average traditional 5/7-day member. Find out what your return on investment could be when you introduce a flexible PlayMoreGolf Membership Category to your resort.
Enable Your Future Growth
We have put together a club brochure and an interactive profit calculator, that details all the information you need to know about launching a flexible golf membership category and how it can help your club secure future success, all whilst maintaining control. From what a flexible membership category looks like to how this will benefit your club, you will discover how to retain and acquire new members and, ultimately, boost income.
Receive a unique admin CRM
Every partner club will have access to a unique dashboard for their club, helping you manage and track the success of your flexible golf membership category. One location, with the ability to have multiple users, where you can track, measure, and manage it all. Our system reports on KPIs including yield, utilisation, and revenue, all at a quick glance. Manage all of your leads and flexible members all from one place, quickly access all of your revenue reports, invoices, and more.
REPORTING OF KPIS INCLUDING YIELD, UTILISATION, AND REVENUE
LEAD MANAGEMENT SYSTEM INCLUDING ACTIVITY SETTING AND NOTE-TAKING
NEW MEMBER AND RENEWAL INFO
MEMBERSHIP MANAGEMENT, INCLUDING MANUAL BOOKINGS, ACCOUNT SUSPENSIONS, AND UTILISATION STATS
REVENUE REPORTS AND INVOICING
The PlayMoreGolf platform integrates with your current booking system, with the point-based system allowing you to make those quieter tee times more appealing to fully utilize your tee sheet. If you currently use one that is not listed, don't worry, get in touch as we can integrate with anyone.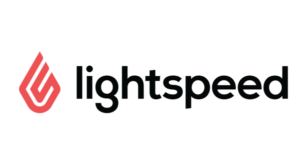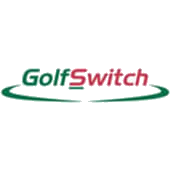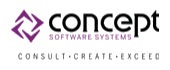 We understand that trust is a key value with those that you work with. At PlayMoreGolf, we strive to build a strong partnership with the clubs we work with.
See how we have built up a successful working relationship with clubs similar to you.
PlayMoreGolf offers a flexible membership platform and variety of courses for our customers that simply cannot commit to a full membership. This allows them to play when it suits them but also helps the club fill the quiet times. The team since day 1 has been superb, and the after-care service they provide is second to none. I look forward to continuing our relationship with the team at PlayMoreGolf.
TOM WALDRON
Golf Manager, The Welcombe Golf Club
PlayMoreGolf allows us to do what every golf club dreams of; to fill empty space on the course. The platform is super easy to use and comes with an in-depth reporting function which proves essential when measuring its performance in our business. When you combine such a great tool with the friendly and knowledgeable team at PlayMoreGolf, you have a product that can only help your business. Whether your goal is to save a struggling membership or simply fill some quiet spaces in your tee sheet, PMG should be your first point of call.
KARL HEPPLE
Golf Manager Stoke by Nayland