With Christmas fast approaching, many are in full swing when it comes to purchasing Christmas Gifts for under the tree. If you are a keen golfer you might find a few golf gifts under the Christmas tree this year, especially if family and friends struggle on what to get you! I know I have been guilty of this. We asked the staff here at PlayMoreGolf, what have been their worst Christmas golf gifts they received. Here is our Top 5.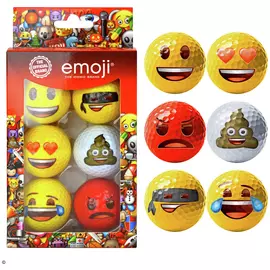 Number 5. Emoji Official Novelty Fun Golf Balls
These colourful creations are a unique approach to modern language. These digital icons have found their way onto pillows, bedspreads and now you too can have them on your golf balls, wonder if they will appear in your stocking this Christmas.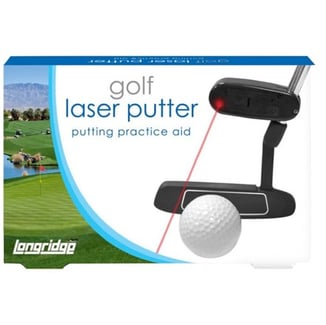 Number 4. The Golf Laser Putter
One of the hardest parts of the game is putting, especially when it comes to reading the greens. With the golf laser putter by Longridge, this is apparently the best way to make vast improvements to your putting. Now as a golf beginner I would think this would be a useful tool, but apparently not! This is why the golf laser putter falls at number 4.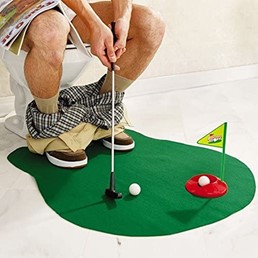 Number 3.The Toilet Mini Golf Potty Putter Bathroom Game
At number 3 you can now maximize any available time by practicing your golf as the manufacturer says 'improve putting whilst on the job!'
This novelty gift will definitely cause a few laughs on Christmas day, but would your partner allow this to remain in the bathroom!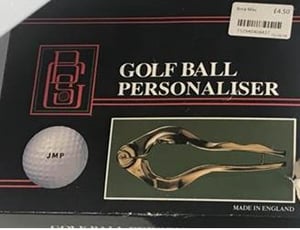 Number 2.Golf Ball Personaliser
Now some might think that this is an improvement on some of the other gift options that are currently available, but is this something you would be happy to receive at Christmas? If you would say so, do not read any reviews online as you will be disappointed.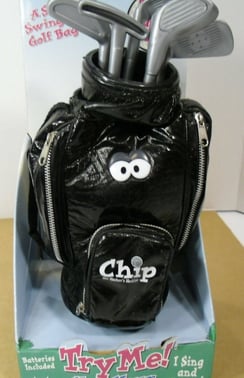 Number 1. Chip the Singing (insulting) Golf Bag
Whenever you have a bad round of golf, and we know they do occasional happen, Chip the Singing Golf Bag wouldn't be something you would want in close proximity.  With pre loaded golf insults, this Christmas gift is truly unique and guaranteed to create a few laughs on Christmas day. 
To avoid getting a unwanted golf gift this Christmas, it may be worth telling your friends and family that here at PlayMoreGolf you can purchase Gift Vouchers from as little as £10 which can be used to contribute to a golf membership in the next 12 months, or used to purchase some top up points anytime during your membership year.
If you have received any unwanted golf gifts in the past we would love to hear from you by commenting below.