Over the years, memberships in golf clubs have been on the decline and the average age of a member is increasing year-on-year. Whether this be because golfers are struggling to justify the cost of a full traditional membership, or as personal lives become busier it is become increasingly harder to get out onto the course and play, we have been there before. PlayMoreGolf was founded by the same team who launched and ran The De Vere Club. Not only do we have extensive experience of running golf clubs and working in the leisure industry, but we know how important it is to keep up with the ever-changing golfer demands. A flexible membership does not replace your traditional membership, rather it removes the dependency on weather reliant revenue for clubs and enables better visibility on your income streams.
Our aim with the flexible membership category is to remove the intangible revenue that comes from non-membership golfers, with the long-term vision of being able to provide your club the next generation of full 7-day members.
Dedicated Marketing Support
We support all our partner clubs with advanced marketing strategies, driving both new and re-engaged leads. We use a mixture of media and platforms we generate and engage leads, using different touch points to turn those leads into new members at your club.
Efficient yield-managed point system
Our dedicated club support team will work with you to create an efficient matrix for your club, helping to drive rounds of golf to be played during your current quiet times. Also, help generate a high yielding category of membership.
Guaranteed contracted membership revenue
A flexible golf membership removes the risk of weather dependant green fee revenue. Also, it drives added on-spend revenue in the shop, bar and restaurant at your club. As you will be part of our wider network, you will also see additional revenue from away-players.
You will receive access to our CRM system. This will help you manage your prospects and members. Also included is automated referral and retention communications. Our system also controls all point deductions.
Along with a dedicated club support manager, who will be able to assist with any issues or queries you may have, you also have the option to use our skilled call centre team to help boost your membership sales.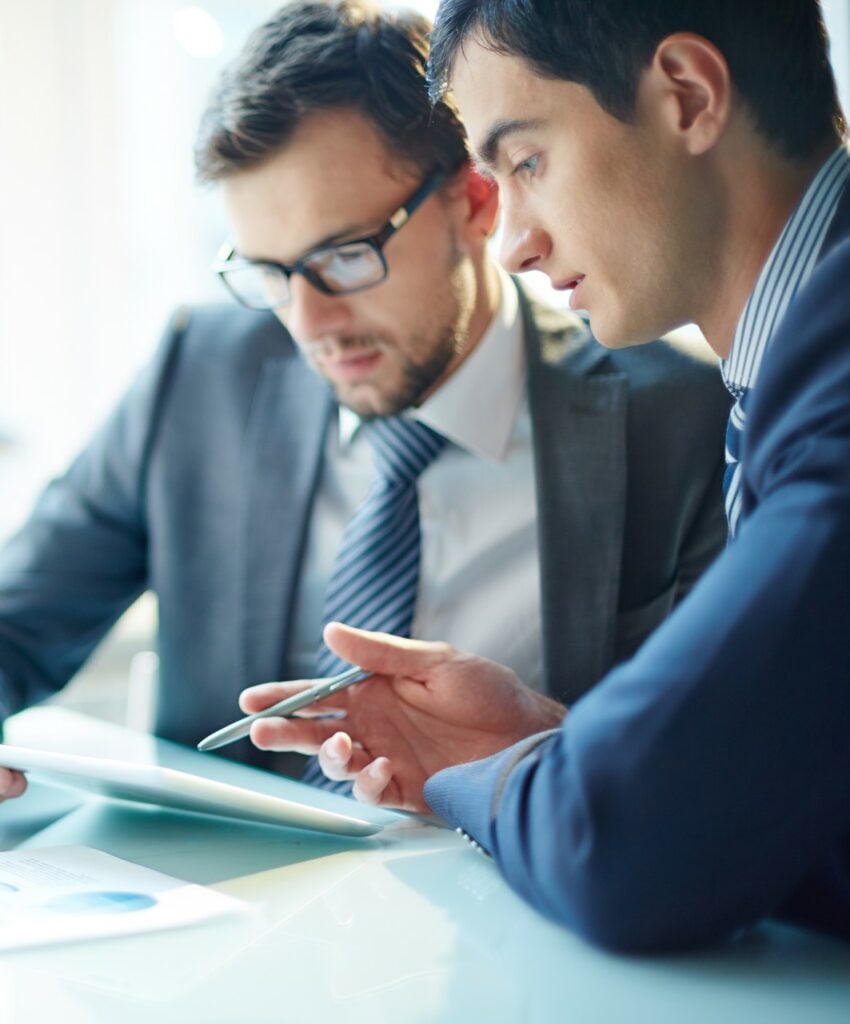 Enable Your Future Growth
We have put together a club guide that details all the information you need to know about launching a flexible golf membership category and how it can help your club secure future success. From what a flexible membership category looks like through to how this will benefit your club, you will discover how retain and acquire new members and ultimately, boost income.
"Over the last years we have seen the number of golf memberships dwindling and the average age of golfers increase. But what we're not seeing is the nomadic golfer get into golf club memberships and this is what PlayMoreGolf enable us to do. They allow us to make sure a golf club membership is right for all and not just for some. We see the benefit of PlayMoreGolf as two-fold. One, we can use their fantastic platform to administer our tee times. Two, we can use their extensive marketing abilities to promote our club."
Andrew Rideout, General Manager
We decided to choose PlayMoreGolf over doing our own membership system, mainly because of the backup and support that they can give you, their experience is invaluable in helping you. We've had over 100 players now join on the scheme a mixture of a younger demographic of players and some of the older plays who used to be there have come back to the club. Since launching the membership category both the board and committee are very, very pleased.
Richard Crawshaw
The UK's most popular golf membership provider
Month-on-month PlayMoreGolf continue to grow, bringing on new partner clubs and welcoming both new and old golfers back to the game. We are trusted by golfers and golf clubs across the UK.
Curious about what people say about us & our services?
"PlayMoreGolf has worked brilliantly for Scarcroft Golf Club. We have received great support from the team, the platform provides us with all the information we need and the results have been excellent. We would certainly recommend PlayMoreGolf to any club looking to increase membership revenue, we have added more than 100 members in just 12 months."
Jeremy Smith
Creative Head
Their team are easy to work with and helped me make amazing websites in a short amount of time. thanks again guys for all your hard work.
Shoko Mugikura
Creative Director
PlayMoreGolf is the first flexible golf membership linking individual golf clubs across the United Kingdom under one membership.
Subscribe to our newsletter and stay updated on the latest news and special offers!