As a committee-led Private Members Club (which includes councils, management boards, etc.), we understand the importance of business partners with knowledge and expertise in the golfing industry. With many committees being members volunteering their time, we understand that trust is a key value with those that you work with. We strive to build a strong partnership to assist in the running of your Flexible Membership Category. A flexible membership category removes the dependency on weather-reliant revenue for clubs, enables better visibility on your income, and introduces a new contracted revenue stream.
Through your PlayMoreGolf membership category, we strive to deliver the next full members to your club. Not only providing you with new revenue streams through flexible membership fees, but our PlayMoreGolf members also attribute to existing revenue streams, spending £12 per round on food and beverage alone on average. A flexible membership does not replace your traditional membership; rather it removes the dependency on weather-reliant revenue for clubs and enables better visibility on your income streams.
Enable Your Future Growth
We have put together a club brochure and an interactive profit calculator, that details all the information you need to know about launching a flexible golf membership category and how it can help your club secure future success, all whilst maintaining control. From what a flexible membership category looks like to how this will benefit your club, you will discover how to retain and acquire new members and, ultimately, boost income.
Receive a unique admin CRM
Every partner club will have access to a unique dashboard for their club, helping you manage and track the success of your flexible golf membership category. One location, with the ability to have multiple users, where you can track, measure, and manage it all. Our system reports on KPIs including yield, utilisation, and revenue, all at a quick glance. Manage all of your leads and flexible members all from one place, quickly access all of your revenue reports, invoices, and more.
REPORTING OF KPIS INCLUDING YIELD, UTILISATION, AND REVENUE
LEAD MANAGEMENT SYSTEM INCLUDING ACTIVITY SETTING AND NOTE-TAKING
NEW MEMBER AND RENEWAL INFO
MEMBERSHIP MANAGEMENT, INCLUDING MANUAL BOOKINGS, ACCOUNT SUSPENSIONS, AND UTILISATION STATS
REVENUE REPORTS AND INVOICING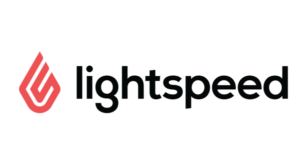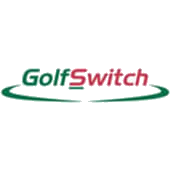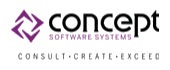 The PlayMoreGolf platform integrates with your current booking system, with the point-based system allowing you to make those quieter tee times more appealing to fully utilize your tee sheet. If you currently use one that is not listed, don't worry, get in touch as we can integrate with anyone.
We understand that trust is a key value with those that you work with. At PlayMoreGolf, we strive to build a strong partnership with the clubs we work with.
See how we have built up a successful working relationship with clubs similar to you.
Our club has been looking for some time to create a flexible category of membership that would complete our membership offering, but we needed some help with the infrastructure to get it off the ground. We would absolutely recommend PlayMoreGolf: from day one, they have been in constant communication to help us get everything we needed set up from integration with our tee sheets down to purposeful marketing to help generate quality leads. The process has been remarkably simple, and the staff has been brilliant with us. It's a fantastic platform that has allowed us to generate valuable additional revenue, which all our members will be happy to see spent where it matters most.
JOHN DAVEY
Club Secretary, Tredegar Park Golf Club
We decided to choose PlayMoreGolf over doing our own membership system, mainly because of the backup and support that they can give you; their experience is invaluable in helping you. We've had over 100 players now join on the scheme, a mixture of a younger demographic of players and some of the older plays who used to be there have come back to the club. Since launching the membership category, both the board and committee are very, very pleased.
RICHARD CRAWSHAW
Head Professional, Wortley Golf Club