Owning and running your Golf Club can be time-consuming, with multiple challenges and different business areas demanding your time, whether that is dealing with health and safety, course conditions, or profit margins on your food and beverage sales. We understand that trust is a key value with those that you work with. We strive to build a strong partnership to assist in the running of your flexible membership category. PlayMoreGolf can generate additional contracted income from a flexible membership category at your club. Using our knowledge and expertise, we can generate additional revenue and at the same time allow you to remain in control, all whilst increasing your profitability.
With the ability to integrate with your current booking system, the point-based product allows you to make those quieter tee times more appealing, fully utilising your tee sheet. As part of the PlayMoreGolf service, we work with you to determine how to best use the point matrix system, turning those underutilised tee times into attractive contracted revenue opportunities.
Supporting the PlayMoreGolf product is a team of experts, from a dedicated Club Support team there to offer advice and support to a Customer Service Team answering queries and a Marketing department working at driving inquiries.
The flexible membership category needs to work for both your club and your existing members, and we work with you to make sure a successful balance is achieved. It does not replace your traditional membership; rather, it supports it. Control and manage the flexible membership category and differentiate between membership types through the point matrix. PlayMoreGolf can integrate with your current booking system, with the point-based scheme allowing you to make those quieter tee times more appealing, fully utilising your tee sheet. Through your PlayMoreGolf membership, we deliver new members to your club, with 35% then upgrading to your full membership in the future. Not only providing you with flexible membership fees, but our PlayMoreGolf members also spend £12 per visit on average on food and beverage, generating additional revenue. Find out what your return on investment could be when introducing a flexible PlayMoreGolf Membership Category.
Enable Your Future Growth
We have put together a brochure and an interactive profit calculator, that details all the information you need to know about launching a flexible golf membership category and how it can help your club secure future success, all whilst maintaining control. From what a flexible membership category looks like to how this will benefit your club, you will discover how to retain and acquire new members and, ultimately, boost income.
Receive a unique admin CRM
Every partner club will have access to a unique dashboard for their club, helping you manage and track the success of your flexible golf membership category. One location, with the ability to have multiple users, where you can track, measure, and manage it all. Our system reports on KPIs including yield, utilisation, and revenue, all at a quick glance. Manage all of your leads and flexible members all from one place, quickly access all of your revenue reports, invoices, and more.
REPORTING OF KPIS INCLUDING YIELD, UTILISATION, AND REVENUE
LEAD MANAGEMENT SYSTEM INCLUDING ACTIVITY SETTING AND NOTE-TAKING
NEW MEMBER AND RENEWAL INFO
MEMBERSHIP MANAGEMENT, INCLUDING MANUAL BOOKINGS, ACCOUNT SUSPENSIONS, AND UTILISATION STATS
REVENUE REPORTS AND INVOICING
The PlayMoreGolf platform integrates with your current booking system, with the point-based system allowing you to make those quieter tee times more appealing to fully utilize your tee sheet. If you currently use one that is not listed, don't worry, get in touch as we can integrate with anyone.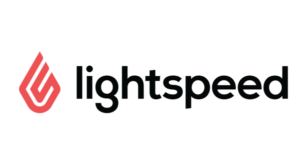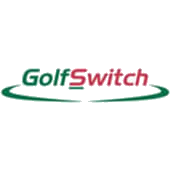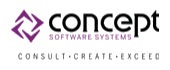 We understand that trust is a key value with those that you work with. At PlayMoreGolf, we strive to build a strong partnership with the clubs we work with.
See how we have built up a successful working relationship with clubs similar to you.
We always wanted to offer flexible membership at the club as we knew there was a market for it, but we didn't know how to manage it. The concern was always that the administration of it would be time-consuming and difficult. The fact that PlayMoreGolf is all managed online and points are automatically deducted, and the bookings feed straight to our tee sheet is fantastic and ensures the staff is free to continue with their tasks and looking after members/ guests. The lead generation setup gives us an opportunity to speak with potential members and grow our database. The new members have been fully welcomed to the club, and we are grateful for the increase in membership.
NATALIE LOWE
Owner, Theale Golf Club
PlayMoreGolf fills a valuable membership gap within our offering and in turn created a steady flow of revenue, filling the golf course at predominantly off-peak times. This fully managed service is hassle-free, and I would recommend any golf club looks at their offering.
MIKE YORKE
General Manager, Horsham Golf